Our Pastor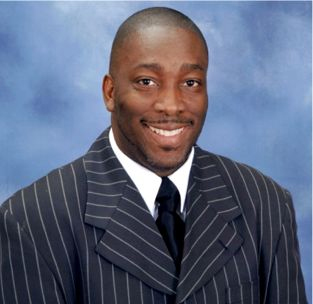 "Before I formed thee in the belly, I knew thee; and before thou camest forward out of the womb I sanctified thee, and I ordained thee a prophet unto the nations. Then said I, Ah, Lord GOD! behold, I cannot speak: for I am a child."
Jeremiah 1:5-6

Elder Patrick K. Jackson was born and reared in Asheville, North Carolina. He is the 8th of twelve children born to the late Johnnie C. Jackson, Sr. and Juanita Jackson in Asheville, North Carolina. He holds a Bachelor of Science in Organizational Management from St. Augustine's College, Raleigh, North Carolina and a Masters Degree from Pheiffer University, Charlotte, North Carolina. He presently resides in Durham, North Carolina with First Lady Mirranda Jackson. They have two sons, Dion and Cameron.
God has placed him in a position of authority both physically and spiritually all for the destruction and uprooting of the kingdom of darkness. He accepted the call to ministry in 1993 and subsequent call to the Pastorate in October 2000 at Mt. Zion United Holy Church, Oxford, North Carolina. Under his leadership, the church has grown spiritually, physically, and numerically.
The Holy Spirit leads Pastor Jackson and he allows God to be the architect of his challenges and the outcome is always moving. He is a prolific teacher and preacher. He stresses that we are to be marketplace Christians. In other words, we should be equipped in such a manner that we impact the Kingdom of God as we move about in our daily lives and within our circle of influence.
He says it is amazing what we can do when we don't care who gets the credit, for ultimately all glory belongs to God. He teaches that we walk by faith and not by sight, and how we can walk together except we agree. Under his leadership we have been blessed and we believe that God will honor his word in our lives as long as we MOVE WITH THE CLOUDS.
It is quite evident that he possess all the Christian qualities and drives as his predecessors. He is a younger man with an old man's manner. The Mt. Zion Church family is "Moving With the Clouds". He has served faithfully as the Pastor of Mt. Zion United Holy Church in Oxford, North Carolina for 16 years. This has been an exciting and rewarding season for the church and the vision continues...